Introduction
Designer is a software tool available to all AECI Mining Explosives Representatives to be able to produce consistent and relevant blast designs based on sound engineering principals.
The design of surface blasting is both difficult to optimise and time consuming. We developed Designer software to assist our blasting engineers with the tools for optimisation of designs in surface mining applications. The package, which grew through years of experience and learning, contains unique design features.
A powerful feature of the software is the ability to examine what-if situations by easily changing blasting parameters such as hole size, explosive type and initiating system type to visualise the effects on the expected outcome. This is an extremely powerful and useful tool to evaluate ways to improve specific areas of the blast results.
Using this software the blasting engineer can rapidly:
Develop an appreciation for the finer points of design
Define the permutations of the in-situ rock to be blasted
Optimise the number and relationship of the blast holes
Address the charging of the blast holes
Compare the predicted heave profile against the actual achieved results
Understand damage extents
Cater for multiple rock types in a single blast
Allow for deck loading
The outputs include:
Colaborate with colleagues by sharing files
Customisable sieve sizes for the fragmentation analysis to suit your specific needs
Generate reports per blast, per mine or per customer
Digital reports of the blast design parameters
Analysis of blasting efficiencies including:

Powder factors
Mean fragmentation estimates
Percentage cast
Muckpile movement
Comparitive reports to view the effects of changes to the designs in a tabular format.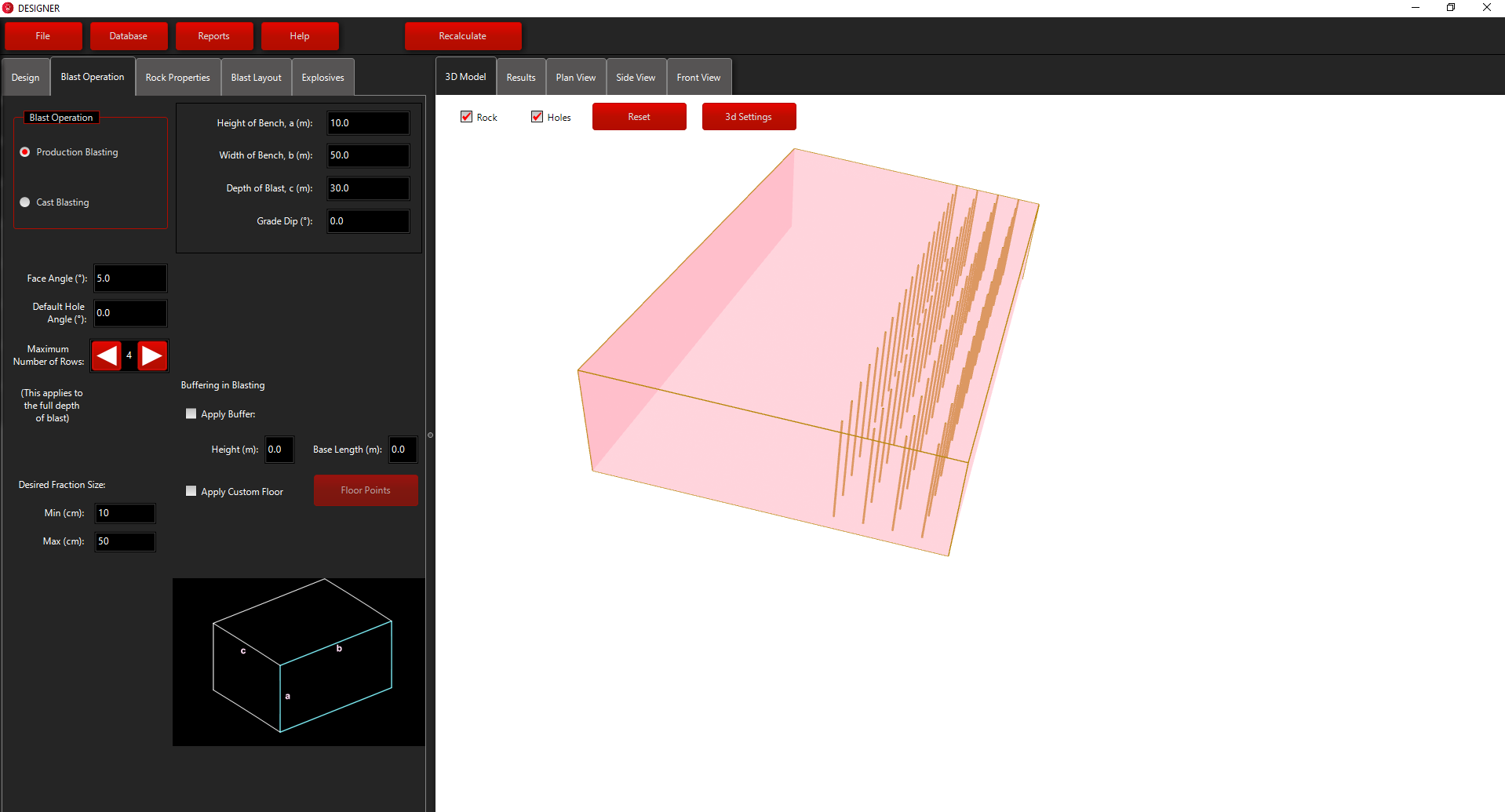 Benefits:
Online updating to the latest release of the software
Database of designs for easy retrieval of previous designs
Spreadsheet reporting for use in recommendations
Consistent application of blast design principles
What is Designer Software
The Designer software follows a logical sequence when designing a blast layout. The process steps for most designs will be as follows:
Database: Material and product that will be used in the design
General Information: All the relevant information that will be required to identify a blast
The details necessary to define the blast including the height, width, hole length, hole diameter, rock type(s), face angle, etc.
Create Design Layout: Immediate graphical representation tools to visualise a 3 Dimensional view of the blast area
Design Check: Check the design and ensure if it is correct by applying engineering judgement.
Report: Print the final design and reports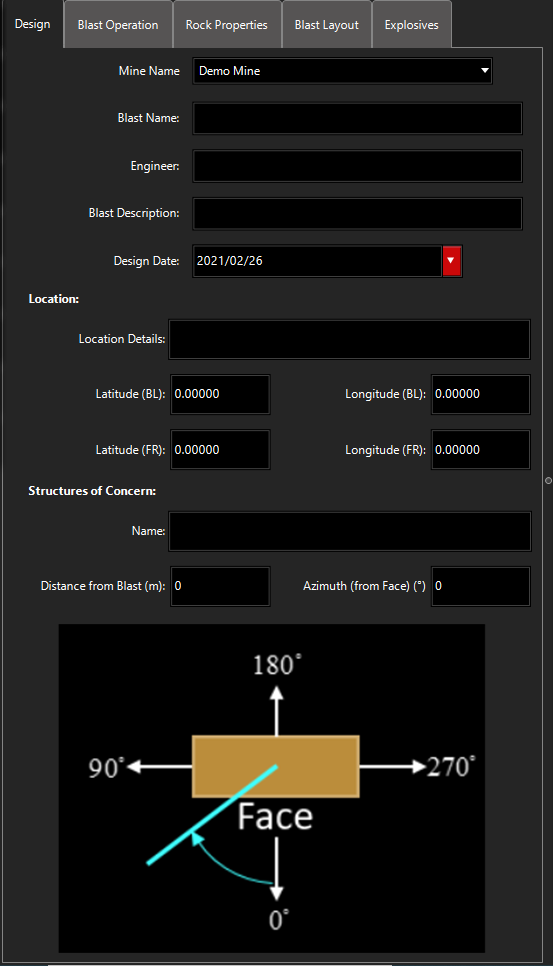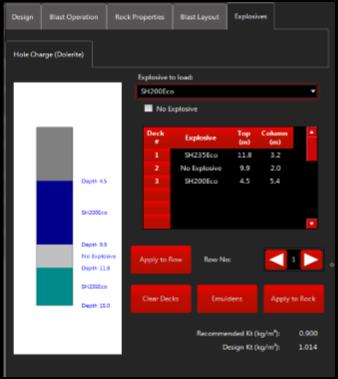 Key Features
All designs are specific to a customer and mine name.
Database
Simplified design process
Reporting
Cast blast timing optimisation
Different blasting conditions can be selected for the specific design including:
Type of blast
Size of blast
Different rock types within the blast site
Individual properties for the different rock types
Suggested rule of thumb guidelines based on:
Minimum and maximum rule of thumb guidelines
Explosive properties as evaluated and approved by AECI Research and Development
Allowance for deck loading
3 Dimensional representation of the blast area as defined
Predictive fragmentation curves and tables to a customisable sieve size
Plan-, side- and front view of hole layout in the given blast volume
Graphical represention of predicted fly-rock risk zones
Cast blast timing optimisation
3 Dimensional representation of the muckpile profile
Suggested burden timing for optimal fragmentation
Scatter of pyrotechnic initiation systems included in the fragmentation predictions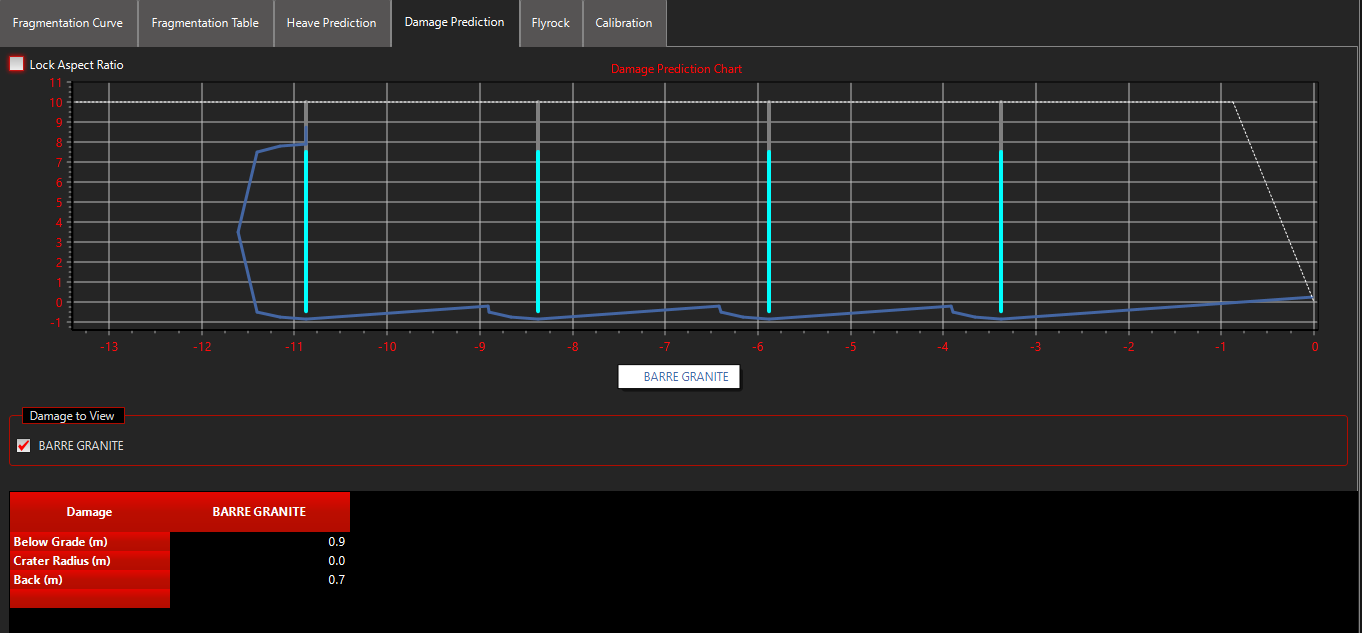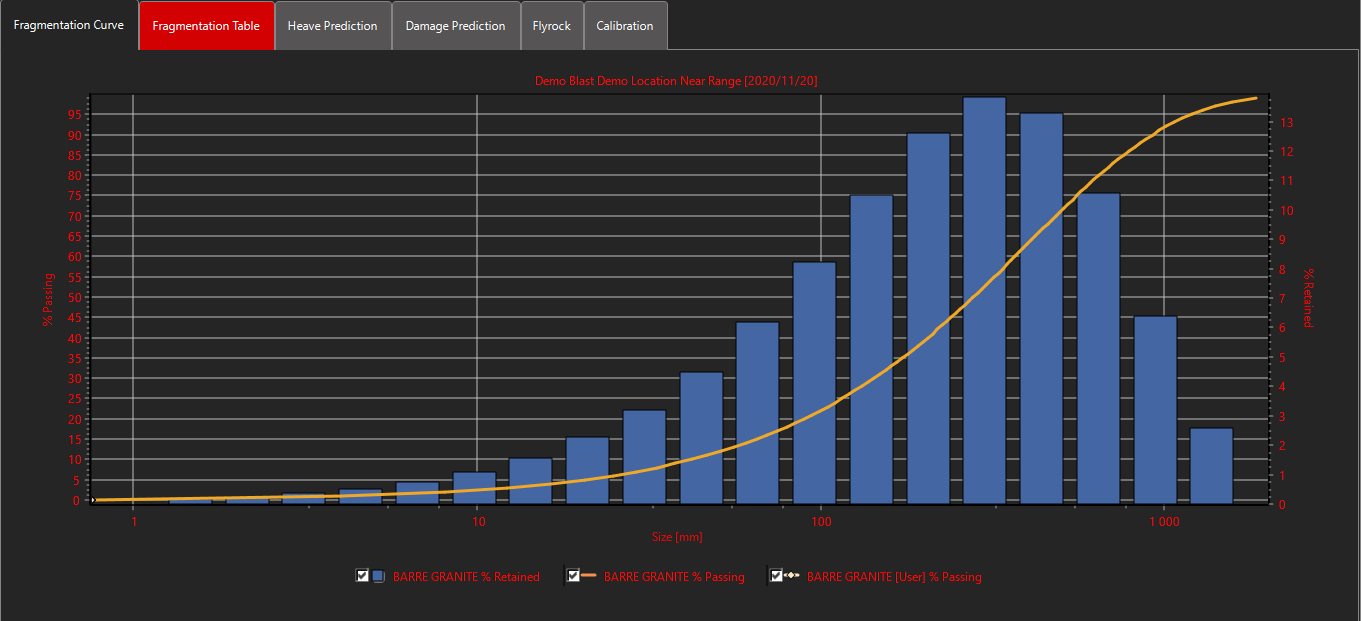 System requirements:
Minimum system requirements
Windows 7 32bit Operating system
Pentium processor
2GB RAM
VGA 1024x768
200Mb free space on hard disk
Recommended system requirements
Windows 10 64bit Operating system
Quad Core processor
4GB RAM
HDMI 1940x1080
250Mb free space on solid state hard disk